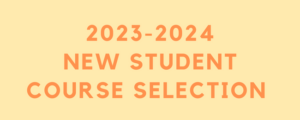 Please review the following information as part of the registration process.
Course Descriptions
School Information
Parent Involvement
How to Register
Sign in to Skyward.

(If you do not have a password, call the Main Office: 801-412-2300)

Click "Registration for School," on the left of the pop up screen.

Fill out the forms. After each form, click "Complete step _ and move to step _."
Please, make sure your email address, phone number, and mailing address are correct. If you have changed your residential address, you may need to bring proof of residency to the Main Office.
As you complete the forms, widows with district and school-specific information will pop-up. Please, review these carefully before returning to the main window.

Fees - Fees can be added and paid on Skyward.

Payment options:

You can pay fees online using and eFunds account. This requires a separate login, that you create, for security.
Pay in the Main Office with cash or credit/debit card.
Print and Complete a Fee Waiver Guidelines and bring it to the Main Office with the necessary documentation (pay stub, tax return, etc.)

The $7 fees for PTSA membership, $80 instrument rental, and $25 memory books can be added. If you do not add this fee yourself, you will not automatically be charged, you will not receive a memory book, and you will not be added to the PTSA. Optional fees may be added multiple times to purchase additional memberships or memory books.

Incoming 7th Graders- Please, bring proof of immunizations to the Main Office, before school starts.
Additional Information
Schedules will be available in the student's skyward, only when both the registration and the $65.00 fee have been paid.
Lockers will not be assigned until winter. Backpacks will be allowed to reduce hallway time.
Class changes will not be made before school begins with the exception of clerical errors. Counselors will assist with schedule changes during the first two weeks of the school year.
The school will no longer be accepting cash. Fees can be paid on Skyward.