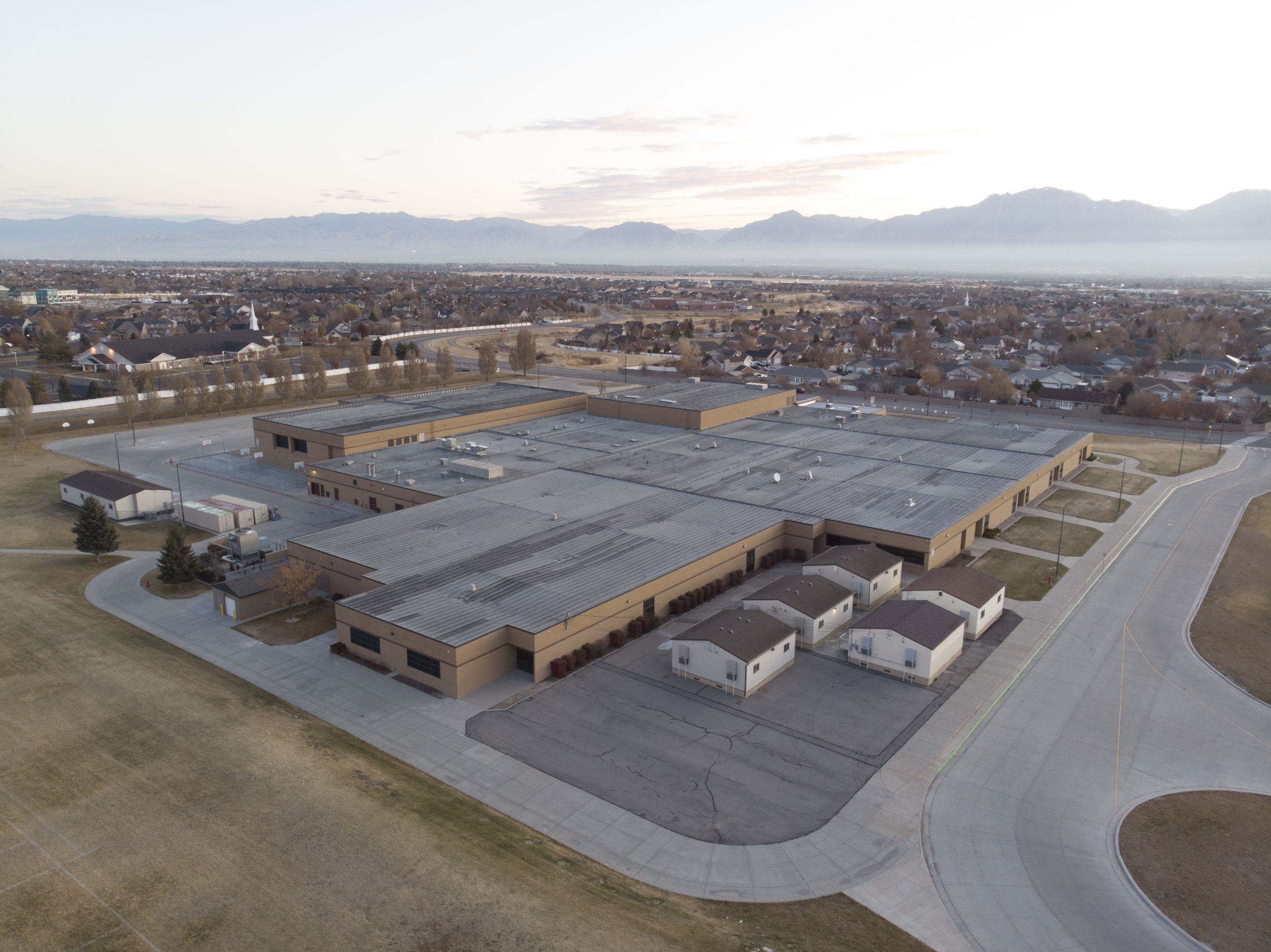 (New school building photos courtesy of the Renae Dyatt family, 2020)
West Hills Middle School provides a positive learning environment where students have every opportunity to achieve their academic potential without regard to race, sex, or religious preference. The staff is committed to meet the intellectual, social, emotional, aesthetic, and physical needs of seventh, eight, and ninth grade students. The curriculum emphasizes basic skills and exploration experiences to help students make a satisfactory transition during the years between elementary and high school. West Hills Middle faculty members consistently work to maintain the highest levels of professionalism. Their goal is to give students an education which will have a significant and lasting effect in their lives. West Hills Middle has a School Improvement Plan that is currently being implemented to move the school forward.
Mission: Every student, every day, learning at higher levels!
We believe . . .
All students have the right to learn.

C

urriculum and modeling can teach moral integrity, ethics, tolerance, and social responsibility.

S

chool should provide a safe learning environment which promotes student accountability,  fosters academic achievement, fosters life-long learning, and promotes productive citizenship.

S

tudents learn best in an environment that is both nurturing and rigorous.
Educating a child is a collaborative effort; we must combine our resources to create academic excellence.

T

eachers should use a variety of best teaching practices.
Highlights
The school serves 1,117 students as of August 2018.

Students attend school on a regular nine-month, 180-day calendar with the summers off. The student's day begins at 7:50 a.m. and ends at 2:50 p.m. West Hills Middle has Fridays as Professional Learning Community Day (late start). School starts at 9:50 and ends at 2:50.  Teachers collaborate as grade-level teams, and subject-area teams, in planning and preparing the very best curriculum, lessons, and projects possible for our students.

The curriculum meets, or exceeds district and state core standards and includes a wide range of required and elective courses.

The 47-member faculty includes a mix of veteran and new educators. All are state and federal approved and well prepared in their teaching fields. Both teachers and administrators undergo formal evaluations on a regular basis. The standards of excellence are high throughout the faculty and staff.

A full resource team, school psychologist, counselors, and teachers are on staff to serve students with special needs.

Selected honors classes are available to students who qualify through class performance and high scores on standardized achievement tests.

West Hills has 6 computer-equipped labs and 25+ mobile labs to assist students learning keyboarding, computer technology, research and writing skills.

Students have access to a beautiful media center that is continually updated to increase the number of materials available for research and information.

Students are expected to attend classes regularly and to comply with the school's Code of Conduct. A computer tracking system helps monitor attendance. Staff members work closely with any student who has problems.

Character education and excellence programs encourage students to do their best by rewarding academic achievement, good citizenship, exemplary attitudes, exceptional effort, and improvement.

Nutritious breakfast and hot lunches are served daily.

Most West Hills Middle School students live within walking distance and bus service is provided for any students who live two miles or more from the school.

School volunteers are an important asset to the school. The Parent-Teacher-Student Association (PTSA) is a vital part of the West Hills community. The school has an active School Community Council. Volunteerism is encouraged.

Visitors are always welcome and asked to stop by the office for a visitor's pass before going to classes or moving through the building. Identification card is required.

Parents and students have 24-hour access to current grades and attendance with the school's online Skyward program. We have a West Hills Middle School web site that is continually updated with information on school events, newsletters, calendars, teachers' individual web pages, and links to faculty e-mail addresses.

Visitors to our school frequently comment on the high standards of courtesy and respect they encounter at West Hills Middle School.
Our History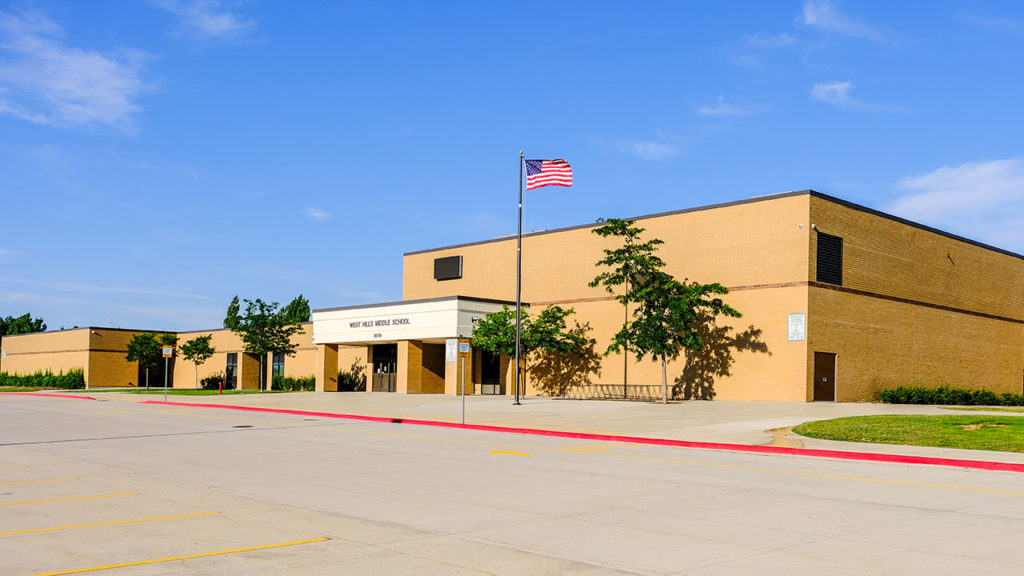 This history was compiled in 2020 by Michael Draut, a teacher at West Hills Middle School, who surveyed teachers who work at the school.
West Hills was the name for the school that replaced the Bingham Middle School building in 1996. (For more information about Bingham Middle School, see the following sources: History of Bingham High School, Miner Details, and Bingham High School.)
What was the school like when it began? 
Father Pelegrino (the longtime Catholic priest from Copperton/Bingham Canyon) blessed the school at the inauguration ceremony.

P.E. classes could see all the way to the Oquirrh Mountains because there was absolutely no development between the school and 8400 West. They could see the blasts from KCC and/or Barney's Mine.  There was just a utility tower and one sad horse!

The school was built on a wheat farm and it was full of mice when it opened. Where there are mice, there are rattlesnakes. The district hired professional exterminators.

For a while in early 1997 Riverton Elementary met at West Hills because of a water contamination issue.

The main office used to be at the intersection of the 600 and 100 halls.

There used to be a pay phone across from where the original office was.

There used to be a tile pattern at the intersections called "Card Trick."

The West Hills tile display in the main hall was done by the first ESL class.

Students used to "surf" the field when it flooded. 
What notable events/moments/stories have occurred during your time at West Hills?
At one point the school was so crowded that 7th graders had their own bell schedule.

One time at a fire drill, the fire trucks came, and one of the crews jumped off the truck and ran to where the classes were lined up. The crew chief proposed to a teacher. She accepted.

Watching Channel One TV on Sept. 11, 2001.

Only having 2 snowdays in 25 years.

We had to shelter in place due to a cougar (real mountain lion, puma) in the area.

When a developer was preparing the land immediately west of our fields to put in a subdivision, a backhoe operator cut through a major natural gas pipeline.  Among other things they put our school on a shelter in place that lasted until 4:00 p.m. or later. Teachers had to get very creative to keep everyone occupied. 

We had a weapon scare and went on lockdown. Twenty years later, a parent  who was a student there that day told how he and his friends had helped hide the gun all day.

A teacher from WHMS was arrested on child pornography charges.

There was a protest that made the news because a vice principal took a rosary away from a student. The rosary was being used as a weapon. The student claimed religious discrimination. The situation spiraled out of control once the community got wind of the misinformation. Three schools in the area had "walkouts" to highlight the school's/district's bias and cultural insensitivity. 

There was a bomb threat one year, and everyone had to evacuate in the snow. Since it was the end of the school day, everyone went straight home afterwards. No one could go back in the school to get their things, so some teachers couldn't leave for quite some time. We waited in the seminary building and sang songs until it was all clear.

Our school received a renovation in 2019 that relocated the office area from the center of the school to the front entrance.
What about West Hills has made you proud?
The building still looks like new construction.

Utah standout and New England Patriots super bowl linebacker Sealver Silinga went to West hills.

Collaborative Faculty. With so much turnover, we still take care of and watch out for one another. We help each other reach our goals.

How compassionate our students were when a 7th grade boy passed away behind the school after getting hit by a car.

Two students found a loaded 9 millimeter gun on the back field and didn't touch it, but ran to get a teacher.

Our students and faculty lined the street for the father of 3 of our students, a police officer who passed away. It was one of the only times we were excused beriefly from class.  
What else would you like to share with us about West Hills?
The P.E. and Science departments are still using some of the same equipment, not only from when WHMS opened, but equipment that was used at the old Bingham High School. 

When equipment was transferred from the Old Bingham High School, Ms. V. found records (from the 1950's) for the Minerettes (Drill Team) with her mother's name on them (because she and her sisters were Minerettes)!

There is a "good luck" ghost in the auditorium that assists with performances.